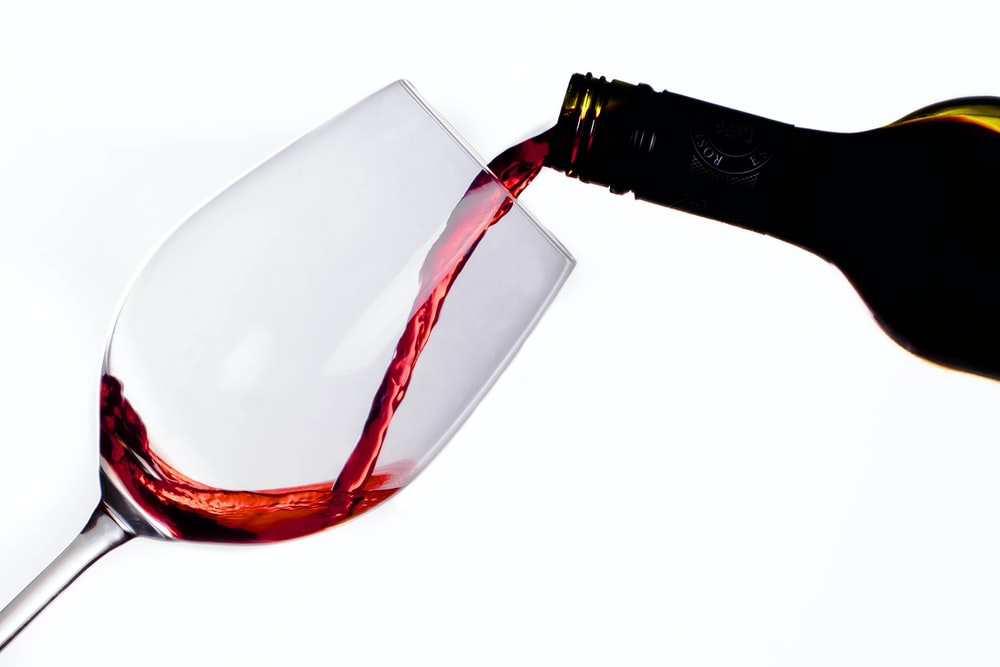 Wine Definitions
Aperitifs – Aperitifs, or appetizer wines, are generally served before meals. Champagne and Sherries are traditional aperitifs. Light white wine may also fall into this category.
Dessert Wines – Dessert wines are usually served with or in place of dessert, and can be sweet or dry. Dessert wines are officially classified as having an alcohol content of between 17 and 21 percent. Sherry, Tokay, and Port are well-known types of dessert wines.
Rosés (Blush Wines) – Rosés, or blush wines, are light pink in color and made from several types of red wine grapes. Their color is the result of a very short period of contact with the grape skins during the wine-making process. Rosés are light and usually have some sweetness.
Table Wines – Table wines can be red, white, or blush wines. They contain 7 to 14 percent alcohol and are still, rather than effervescent. They can come from any grape or any combination of grapes and in any style. Table wines may carry varietal names, names describing the color (for example, blush) or region (such as Chablis) or a name coined by the winery.
Grape Varieties
There are over 10,000 varieties of wine grapes cultivated around the world.
Barbera – This red wine grape is similar to Cabernet Sauvignon but with higher acid levels. These grapes commonly produce a deep, intense wine and are commonly used as a "backbone" for California "jug" wines.
Cabernet Sauvignon – This red wine grape is known for its depth of flavor, aroma and ability to age. A "noble" grape famous as one of the main varieties used to create the magnificent French Bordeaux region blended red wines.
Chardonnay – This white wine grape typically balances fruit, acidity and texture. It's the best-known white wine producer grown in France. The Chardonnay vine is widely planted in the Burgundy and Chablis regions. Australia and New Zealand have succeeded in producing world-class Chardonnays in recent years.
Chenin Blanc – This white wine grape produces fresh, delicate floral characteristics. It's also known as White Pinot (Pinot Blanco)
Gewurztraminer – This white wine grape produces distinctive wines rich in spicy aromas and full flavors, ranging from dry to sweet.
Merlot – This red wine grape is important as both a single varietal and as a blending agent. It's known for adding softness to Cabernet Sauvignon.
Muscat – This white wine grape makes some of the best sweet wines, both light fizzy ones and heavy sugary ones, as well as fully dry table wines.
Nebbiolo – This red wine grape produces strong, long-aging wines with depth and character.
Pinot Grigio/Gris – This white wine grape the mutant clone of Pinot Noir.
Pinot Noir/Nero – This red wine grape is the premier grape of the Burgundy region of France, producing a red wine that is lighter in color than the Bordeaux reds, such as the Cabernet or Merlot.
Riesling – This white wine grape produces wines known for their floral perfume.
Sangiovese – This red wine grape is best known as the grape behind the Italian red wine, Chianti.
Sauvignon Blanc – This white wine grape imparts a grassy, herbaceous flavor to wine often referred to as "gooseberry" by professional tasters.
Semillon – This white wine grape is often blended with Sauvignon Blanc and sometimes with Chardonnay to cut some of the strong "gooseberry" flavors of the latter grape and create a better balance.
Shiraz – This red wine grape is the clone of the French Syrah grape. Grown in Australia and responsible for very big red wines that are not quite as intense in flavor as the French Rhone versions.
Tempranillo – This red wine grape leans on the light side, and tends to be higher in acid and lower in alcohol.
Viognier – This white grape is somewhat difficult to grow. Fans of this variety enjoy its peachy, apricot, and sometimes spicy flavors.
Zinfandel – This red wine grape is used to produce robust red wine as well as very popular "blush wines" called "white Zinfandel". It is known for its fruit-laden, berry-like aroma and prickly taste characteristics in its red version and pleasant strawberry reminders when made into a "blush" wine.
The Screwcap
A turn for the better? The resurgence of screw cap wine.
Something screwy is going on. More and more winemakers are abandoning traditional cork and using screw caps to bottle their wines.
Why the twist on this once ill-perceived closure?
Topping the list as to why the screw cap has gained respectability is the fact that it eliminates the possibility of tainted or "corked" bottles and prevents premature oxidation.
The screw cap also allows wine to age properly – making them more consistent with a secure and reliable seal.
These benefits along with a dwindling supply of quality cork caused winemakers to rethink the screw cap.
Advocates claim that even with a screw cap, there is an ample amount of oxygen both in the wine and in the bottle's head-space to allow proper development/aging to occur. The caps themselves will not alter the process because new designs such as the 'Stelvin' are made specifically for contact with the wine.
As with anything wine-related – opinions will vary greatly. Some will argue that nothing can replace or surpass traditional cork. Others will say that the appropriate aging process can't possibly be replicated with a screw cap. And then there are those who simply won't be able to get past the fact that we're taking about screw caps on wine.
While the screw cap may be great for quality control and aging – it's still the product in the bottle that truly matters.
We think it's time naysayers take their noses out of the air and put them in a glass of quality screw cap wine.
That being said, we currently carry some fabulous screw cap wines from Australia, New Zealand, France, Germany, Italy and the U.S. We'd be happy to recommend one for you to twist open.
One last thing to remember with regard to the screw cap: "Lefty-loosey – Righty-tighty".